KEUCO bathroom furnishings offer diverse solutions for private and hotel bathrooms as well as public sanitary areas. Due to their sophisticated aesthetics, highest functionality and outstanding quality, they can be found in bathrooms all over the world.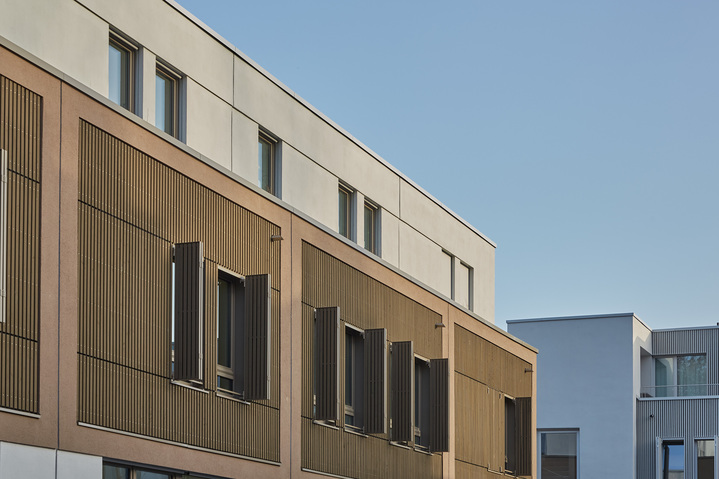 A style of living for all senses
KEUCO Fittings and accessories in the newly built quarter LAGOM at the Ammersee...
Further information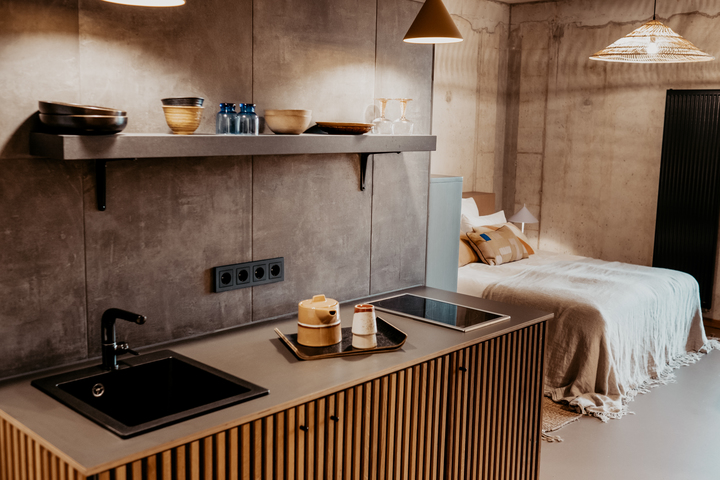 The luxury of a hotel with the warmth of being at home
Black fittings made by KEUCO in the Dutch Strandhotel Zoomers (Beach Hotel)...
Further information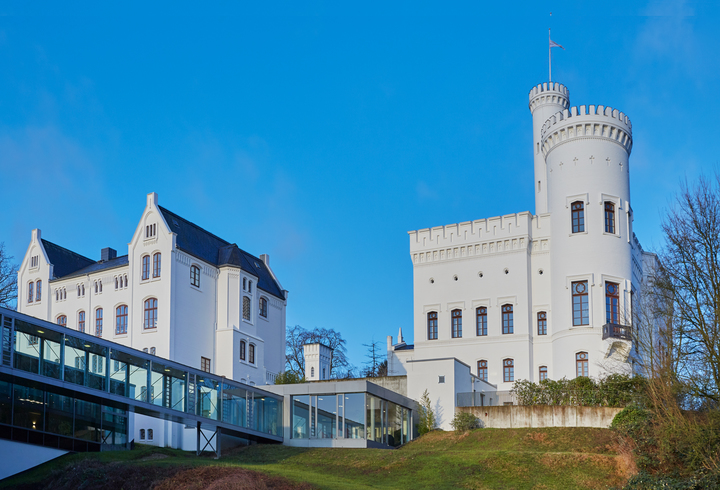 A stylish KEUCO bathroom in a temporary home
Private Clinic Blomenburg stands for holism when it comes to the therapy and design concept...
Further information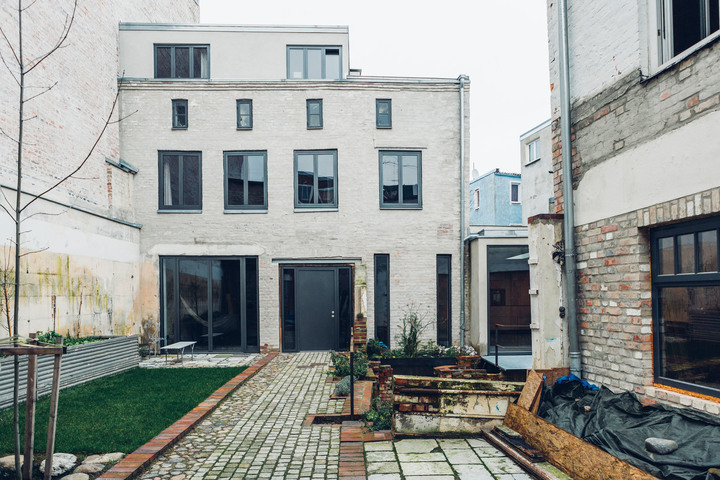 Architect couple renovate their dream residential property in Lübeck
Old building with visible traces gets new minimalistic finishing touch...
Further information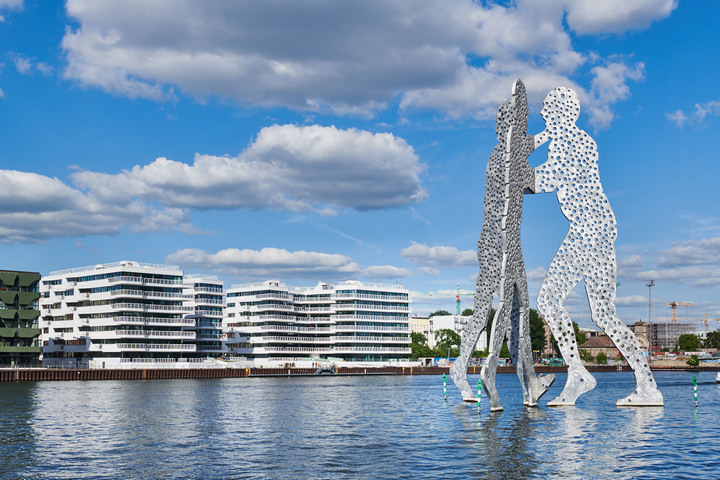 Minimalism meets opulence in this architectural highlight by the Spree
WAVE waterside living berlin: Elegant living for cosmopolitans in Germany's capital...
Further information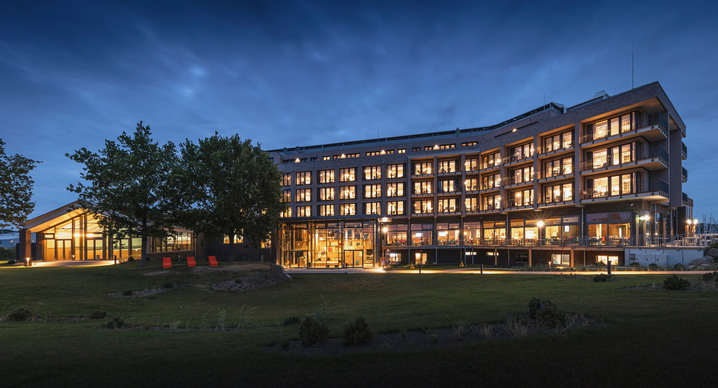 KEUCO bathroom furnishings as integral part of an inspiring hotel experience
Abundant nature and ample room for encounters in the ARBOREA Hotel ...
Further information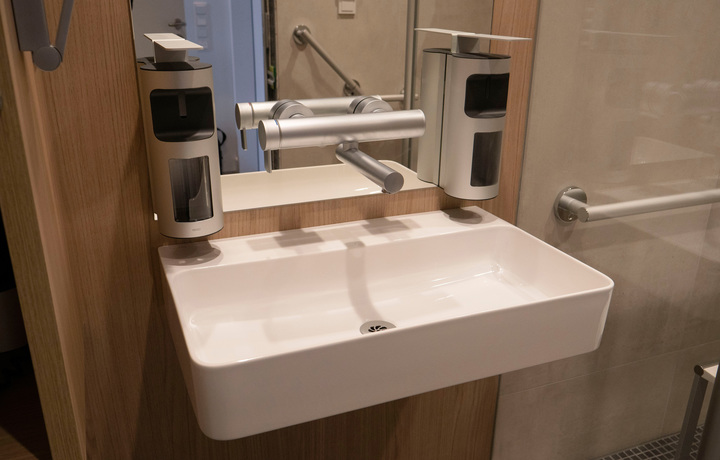 Patients have the option of a plus with more comfort
KEUCO PLAN provides tasteful security in the optional service area...
Further information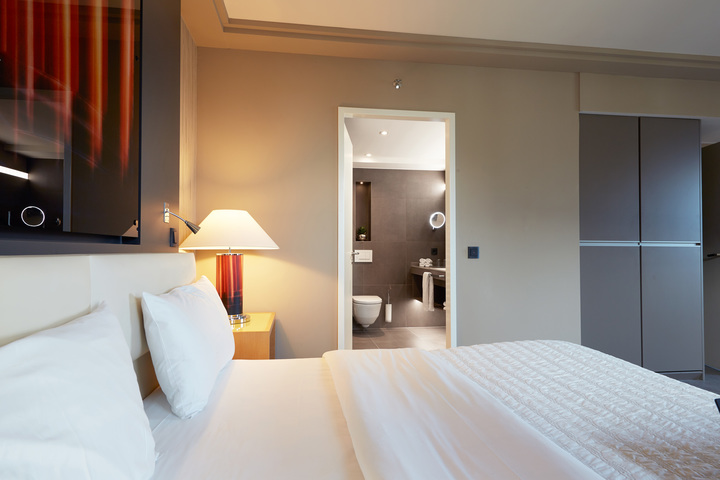 A complete KEUCO bathroom in a designer hotel
For its guests, Le Méridien Munich relies on holistic quality...
Further information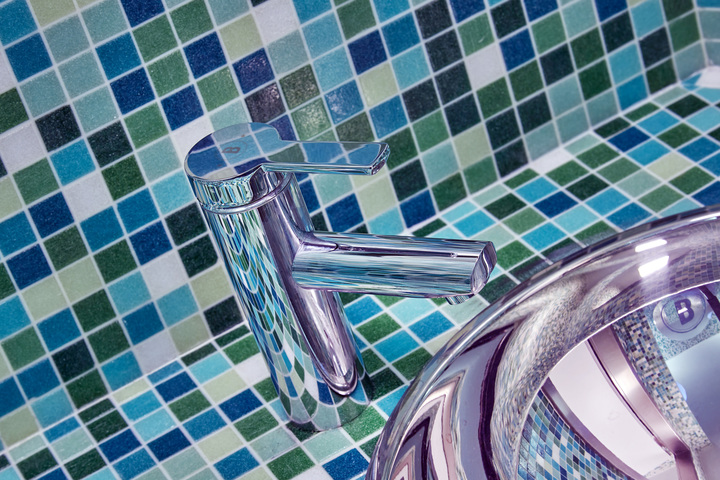 Target group: young and ambitious
A new residential district in Erlangen relies on design-oriented KEUCO furnishings...
Further information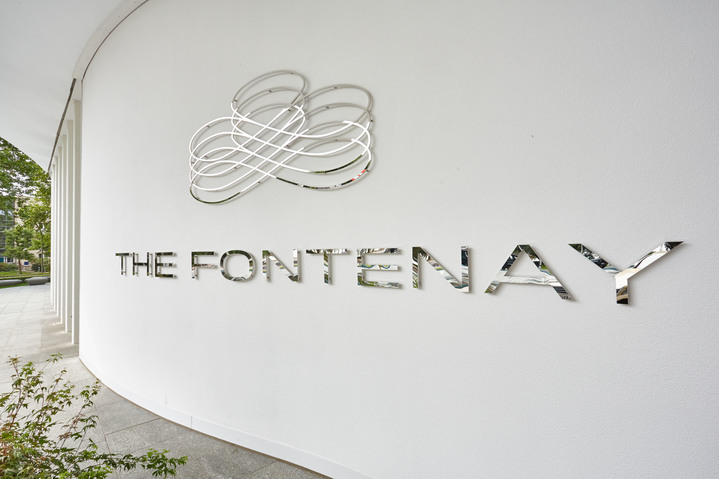 Bathroom equipment with KEUCO in the luxurious The Fontenay Hotel in Hamburg:
cosmopolitan and classically influenced...
Further information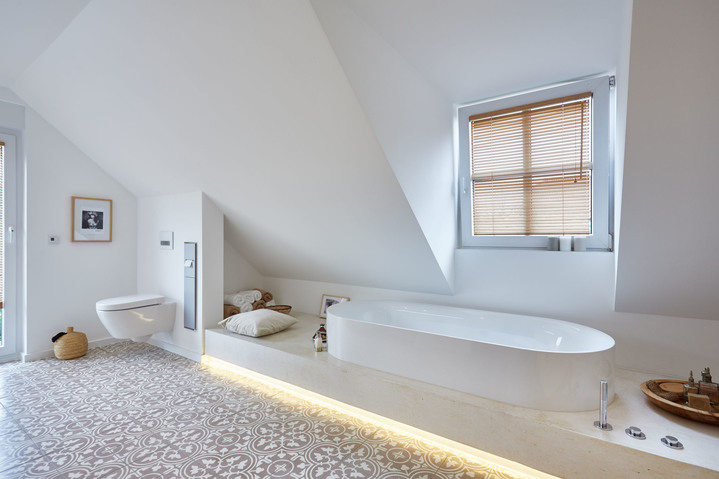 Modern bathroom renovation with oriental influences
KEUCO adorns a new bathroom in a single family home ...
Further information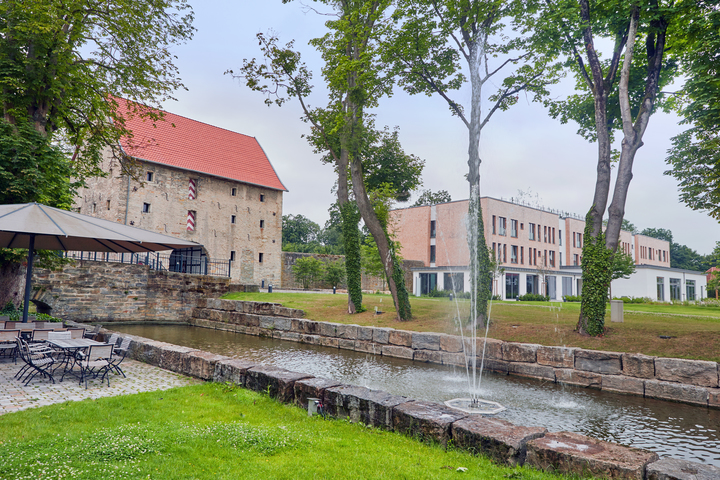 Modern hotel architecture meets old masonry
Stylish accommodations furnished with KEUCO in historical mansion...
Further information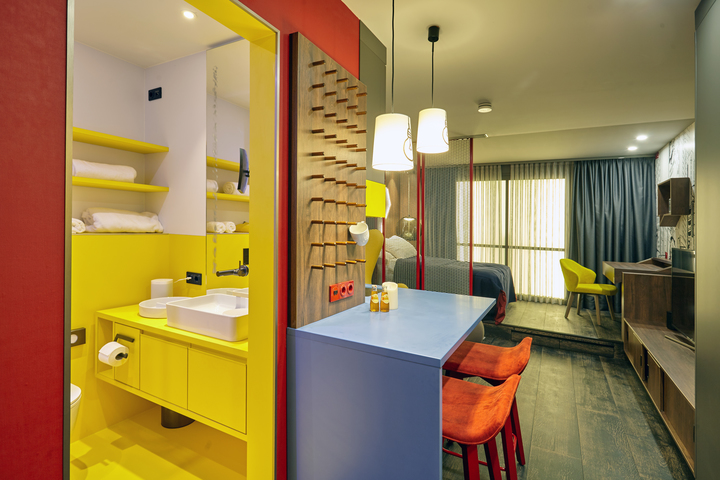 What requirements must the serviced apartment of tomorrow satisfy?
A look into the future with KEUCO...
Further information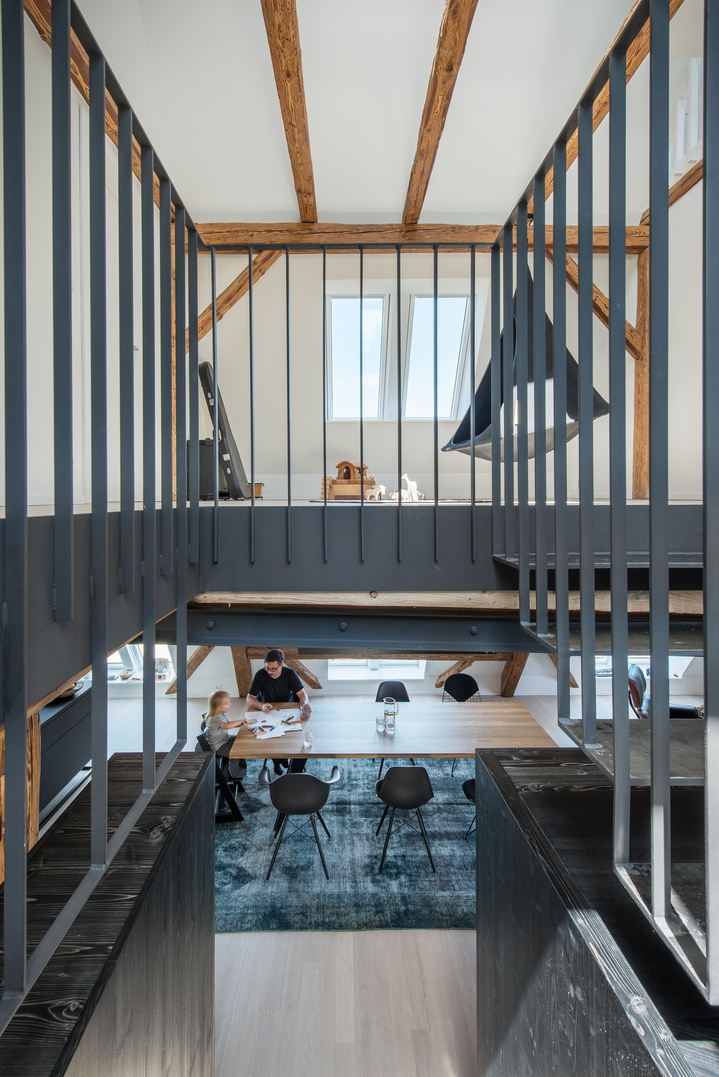 KEUCO design classics in a listed barn
How a 300 year old property was turned into a modern hideaway...
Further information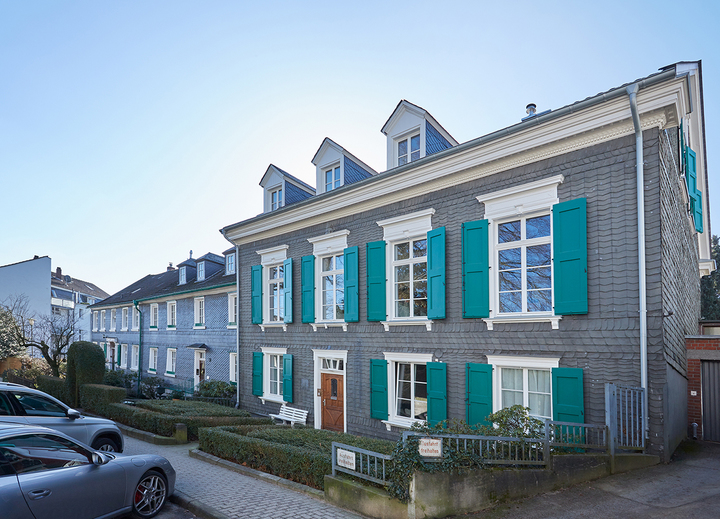 Architect's historical house furnished with KEUCO
The two-story, three-dormer house with eaves oriented parallel to the street was meticulously renovated with...
Further information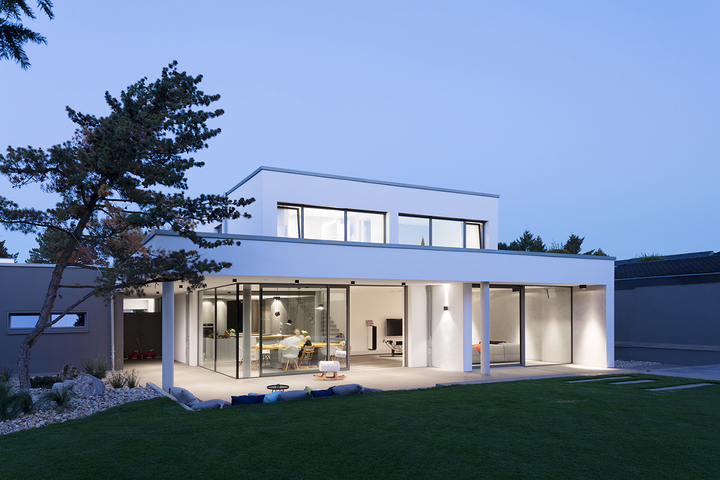 A floor plan with ample room for creativity
"We wanted our house to be flexible and facilitate our need to develop personally, without restricting us." - As she...
Further information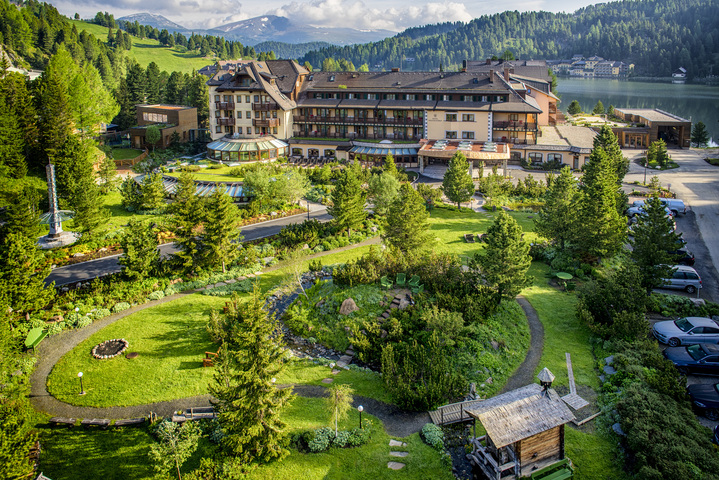 The finest in bathroom furnishings at an altitude of 1763 metres at Turracher Höhe
At Hotel Hochschober in Austria guests enjoy the luxury of KEUCO fittings and accessories...
Further information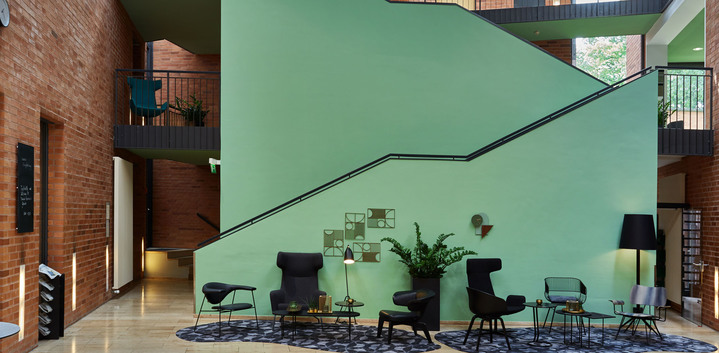 KEUCO as a component in a harmonious overall concept
Redecorated Hotel Arcadeon in Hagen impresses with its style-conscious blend of modernity and comfort...
Further information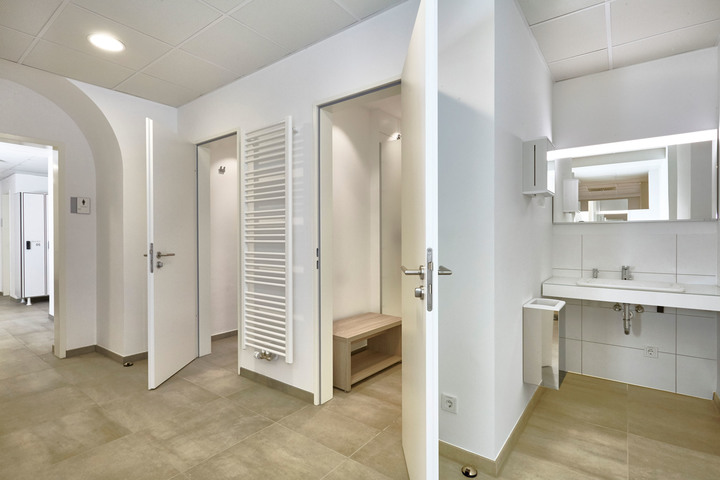 Special perks for employees: a shower area on business premises
The rooms were designed with high quality in mind, so they were furnished with products from KEUCO....
Further information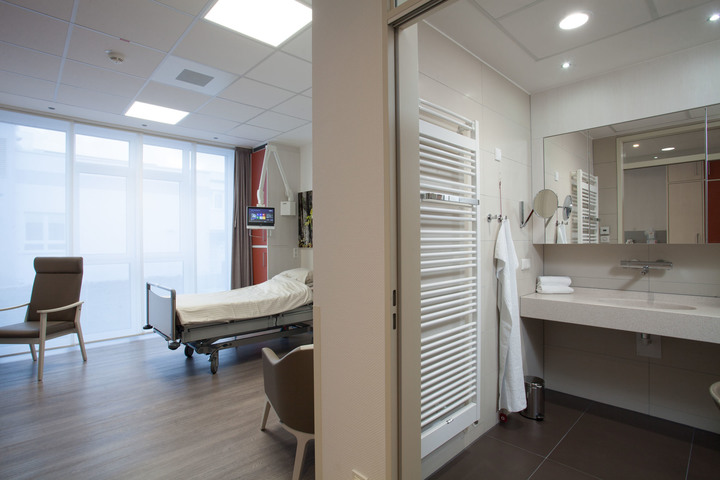 KEUCO products provide comfort and a sense of security in the bathroom
The lung clinic in Hemer, Westphalia, is one of the most renowned in its field....
Further information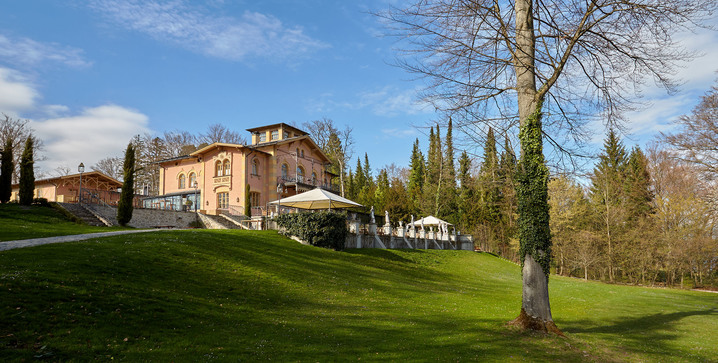 Fittings and accessories from the Sauerland furnish a Bavarian hideaway
The La Villa hotel on Lake Starnberg's waterfront is the ultimate address for private events or business meetings....
Further information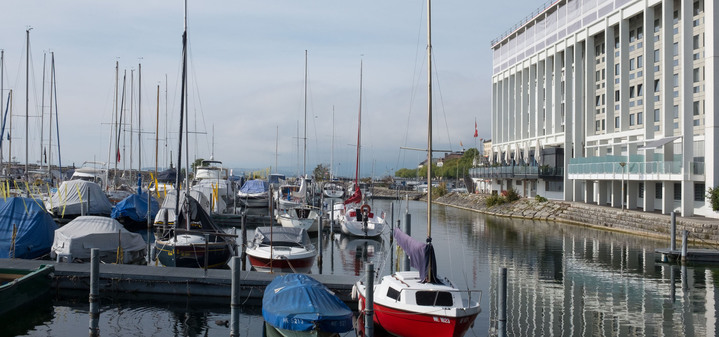 Swiss business hotel chooses KEUCO for its exclusive bathroom furnishings
The accessories and fittings from KEUCO impress with a perfect amalgamation of design and stylish comfort....
Further information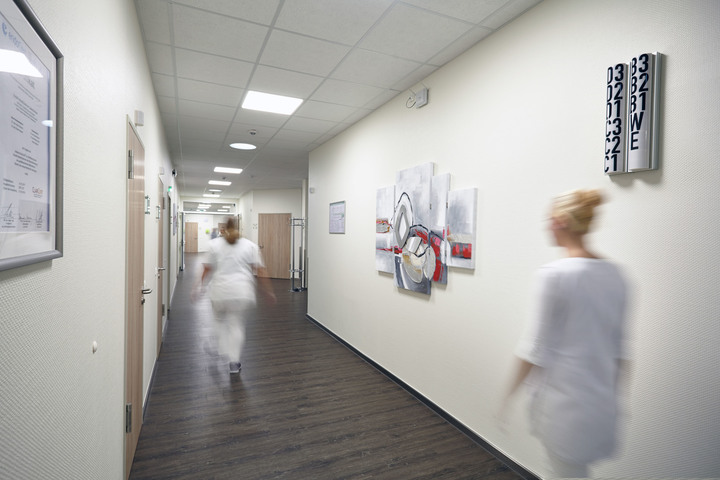 KEUCO gives a comfort ward a modern ambience and home-like atmosphere
Accessible bathrooms offer patients convenience of use in stylish design. ...
Further information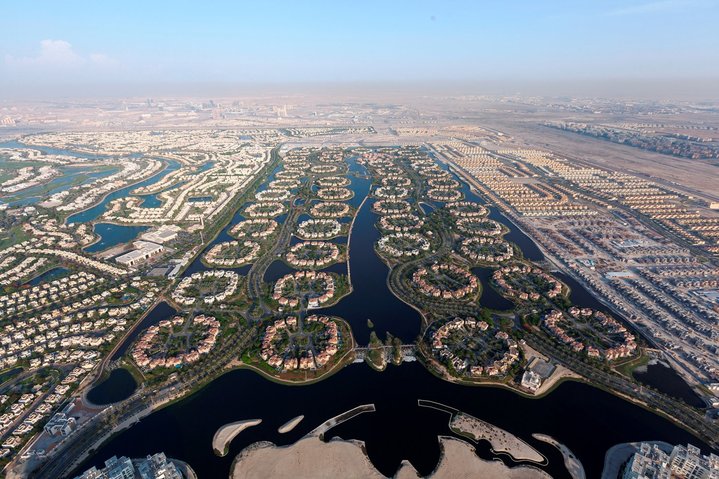 "Made in Hemer" is also in demand in Dubai
Anyone who visits the bathroom in one of the 736 luxury villas of the Jumeirah Islands will be greeted by KEUCO. 21,160 accessories "made in Hemer" contribute to the unique ambience of the man-made holiday paradise in the United Arab Emirates.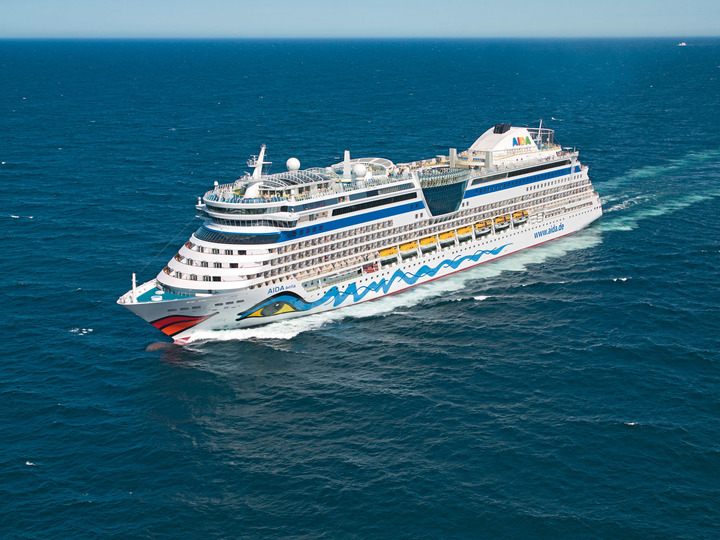 Luxurious bathrooms on the high seas
The 293m long and 32m wide luxury liner belongs to the newest generation of cruise ships. The luxuriously and exclusively furnished bathrooms were designed to complement the atmosphere of the posh, state-of-the art luxury liner. The Astor series of accessories from KEUCO was designed specifically with such an exclusive clientele in mind. The entire bathroom exudes a touch of nobility. With the decor disc as a basic design element, exclusive accessories add elegance and charm to the bathroom experience.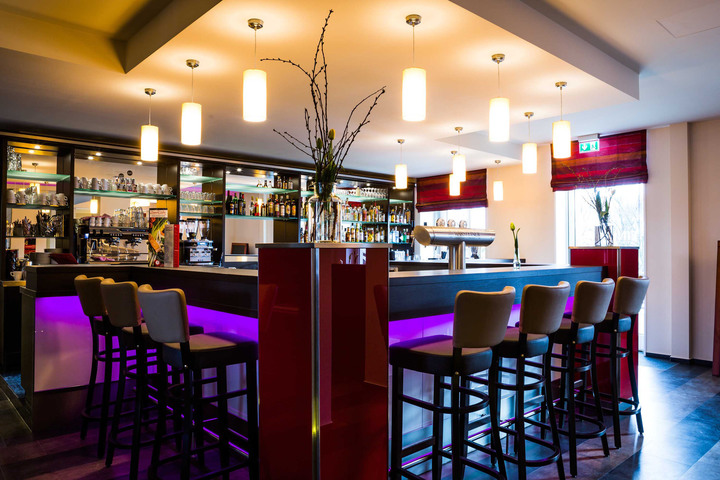 Semi-public WC facilities in the gastronomy business incorporate KEUCO
Aesthetics and utility were combined perfectly here. ...
Further information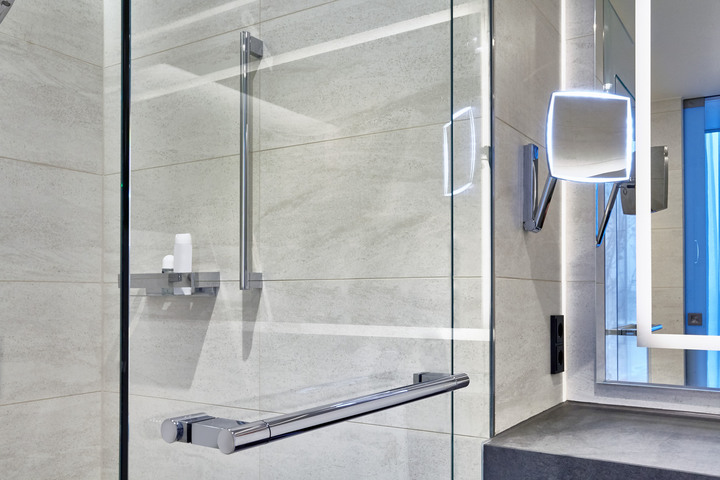 At Munich Airport's Hilton hotel international guests luxuriate in KEUCO accessories
The 5-star hotel is situated like an oasis of tranquillity between terminals 1 and 2 at Munich Airport....
Further information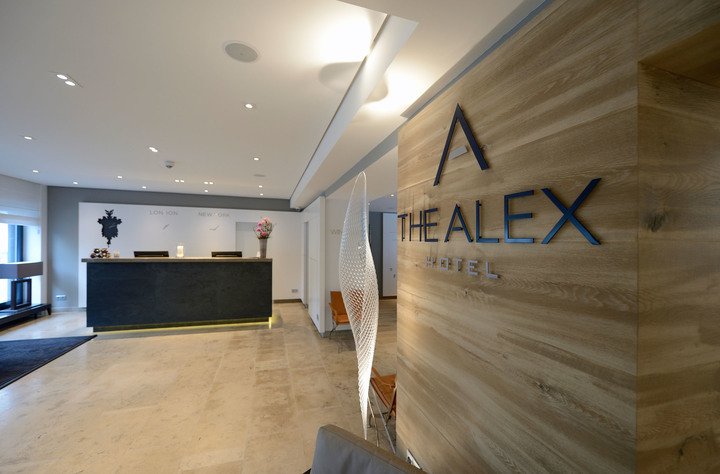 Boutique hotel in Freiburg furnished with KEUCO
A stylish and relaxing interior design incorporating warm colours establishes a cosy atmosphere....
Further information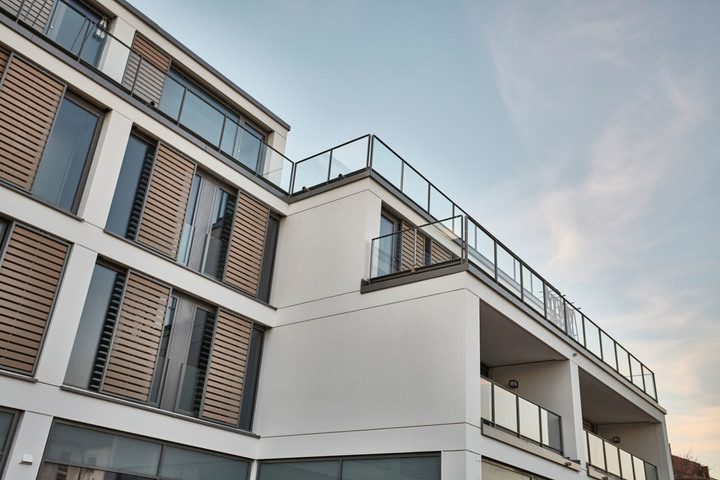 Luxury apartments in Sylt furnished with KEUCO
The apartments of the "Neue Mitte Westerland" are situated in the centre of the island's bustling city....
Further information
Light, colour and water: KEUCO in the striking Colorium building in Düsseldorf harbour
The style of the Innside Düsseldorf Hafen hotel is marked by the discreet elegance of its contemporary design....
Further information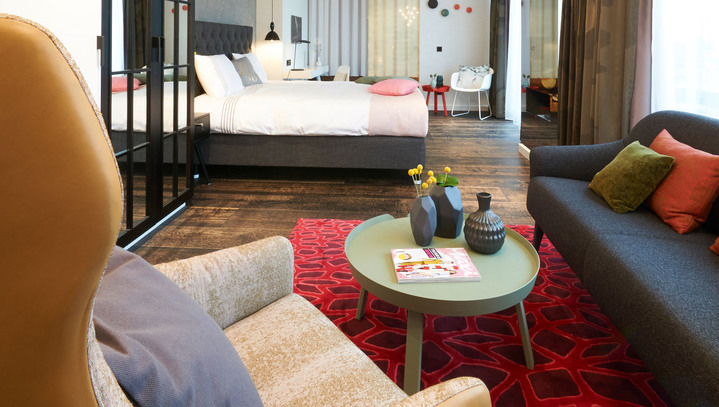 Exclusive living in the Radisson Blu Hotel in Cologne
Carefully selected products from KEUCO add a very special touch to the premium bathroom furnishings. ...
Further information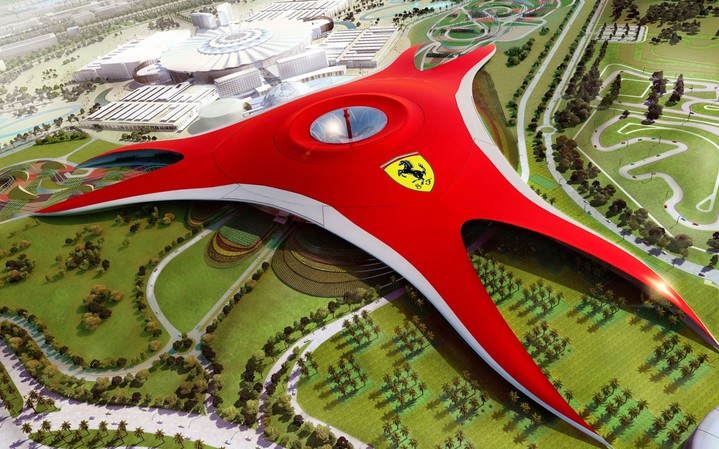 The richest emirate pushes it to the limit
"Ferrari World" in Abu Dhabi is the largest indoor amusement park with the fastest rollercoaster in the world. With its Ferrari-red mega-roof spanning 200,000 square metres (roughly half the area of Vatican City), the building houses a gigantic amusement park, themed entirely on the red racers of Maranello. This fantastic facility is also the home of KEUCO products, mostly comprised of PLAN accessories.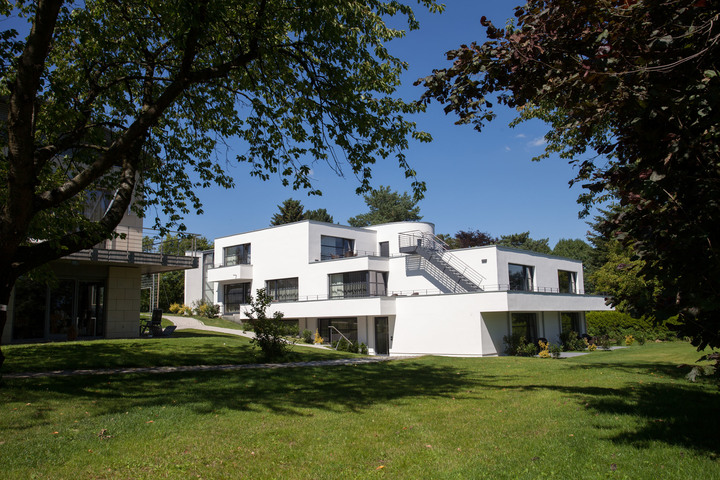 Upscale golf hotel sports rooms with exclusive bathroom designs
Nestled harmoniously in the tranquil hills of Sauerland, the Gut Neuenhof golf club and grounds has a long history and...
Further information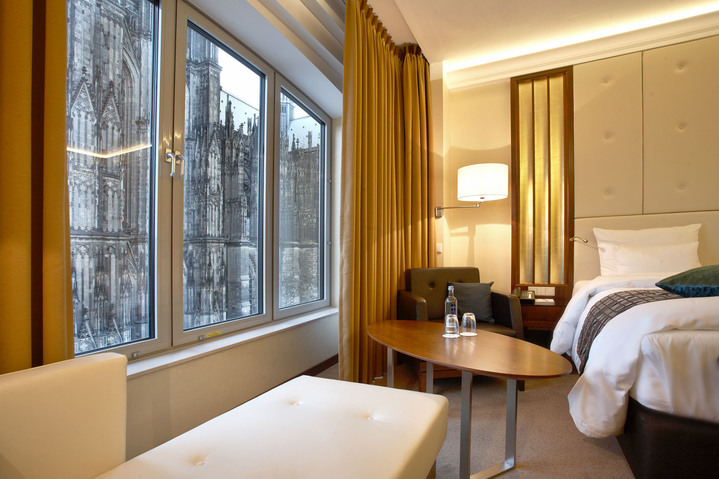 The traditional Dom Hotel in Cologne is furnished with KEUCO
No hotel in Cologne's city centre offers a better view of the city's most impressive landmark. ...
Further information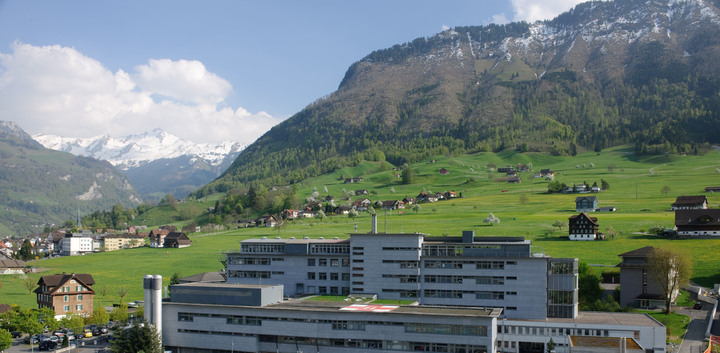 Hotel character in spa clinic
Swiss private ward attracts patients with its appealing bathrooms and hotel character ...
Further information
KEUCO in the Shanghai Oriental Art Center
Opera houses are temples of culture. In the Shanghai Oriental Art Center, French star architect Paul Andreu created one of the most beautiful opera houses in Asia, perhaps even the most beautiful in the world. For the bathroom furnishings, the choice fell to KEUCO. After all, nothing should be allowed to diminish the overall aesthetic experience of an opera visit.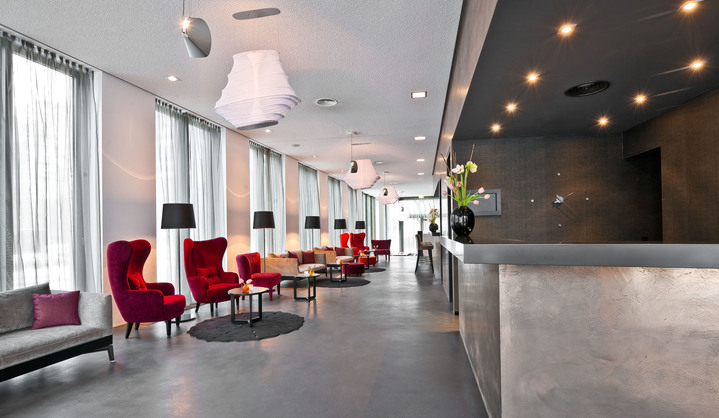 Exclusive rooms and suites with design-oriented bathroom furnishings
Guests of the COSMO Hotel Berlin Mitte are pampered in particularly special surroundings....
Further information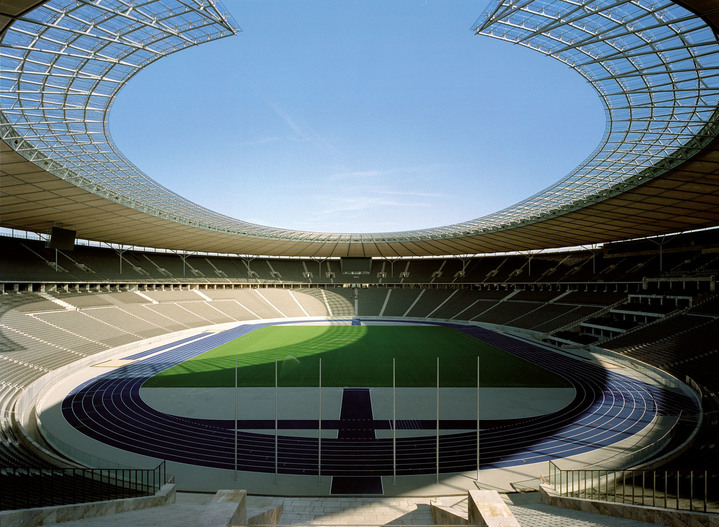 Fittings and accessories in the football stadium
Football stadiums: they are the calling card of a club, but must also withstand the energy and intensity of thousands of visitors. Fittings and accessories from KEUCO can already be found in multiple stadiums. Examples include the Olympiastadion in Berlin, the VfL-Stadioncenter in Bochum, the AWD Arena restoration (the Niedersachsenstadion in Hannover), the stadium of Borussia Mönchengladbach, and the Friedrich-Ebert stadium in Magdeburg.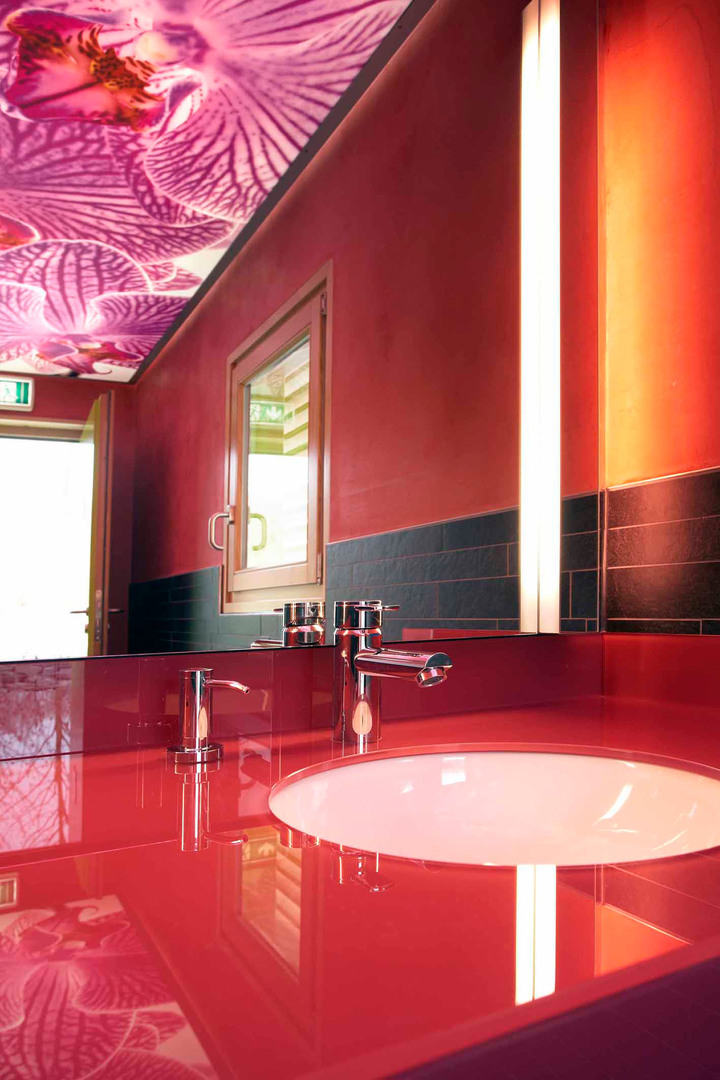 KEUCO fascinates with the "WC of the Senses" at the Landesgartenschau Hemer 2010 (State Horticultural Show)
Brilliant orchids, a coral reef or chirping birds: with the motto "WC of the senses", the Hemer bathroom designer, KEUCO, created public toilets on the grounds of the state horticultural show in Hemer, incorporating an unexpected concept that is completely out of the ordinary. In an attractive and highly aesthetic design, show visitors are treated to fascinating nature subjects and drawn into their world.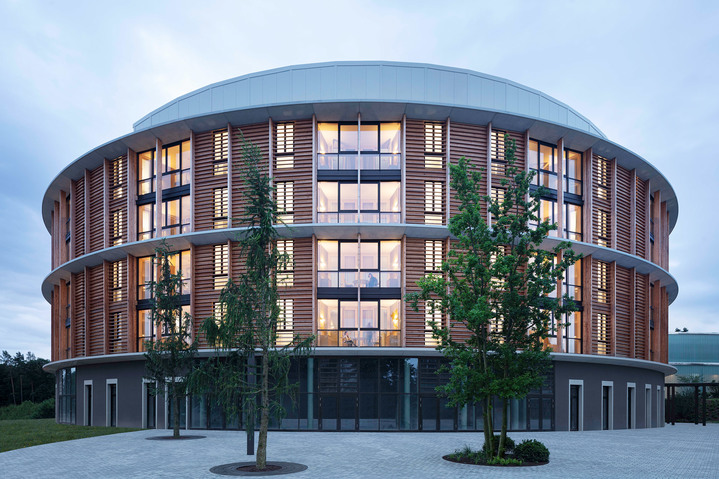 Hospital and hotel in one
High-quality and durable KEUCO bathroom fittings in the Waldkliniken Eisenberg in Thuringia...
Further information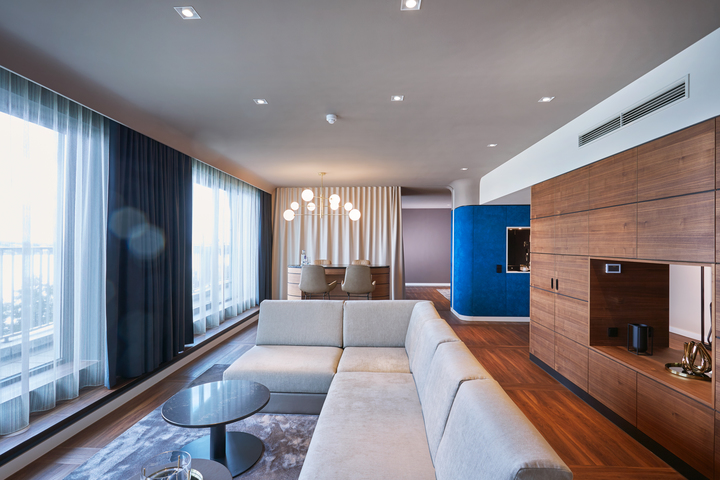 REMARKABLE BATHROOM FURNISHINGS AT THE OUTER ALSTER LAKE IN HAMBURG
Black, modern fittings and accessories made by KEUCO in the Design Hotel Le Méridien, Hamburg...
Further information